<!HEADER START>
<!TITLE START>

Roofing and Roof Repair Frequently Asked Questions

<!TITLE END> <!SOCIAL SECTION START>
<!HEADER END>

<!#450IMAGESTART>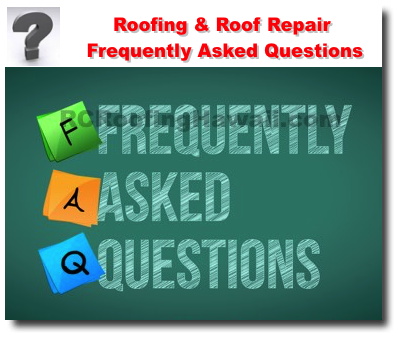 <!#450IMAGEEND>
<!#70FORMSTART>
FAQ LEGEND
Back to the top
1) Aftercare Questions
A. How To Keep Your Roof Safe All Year Round
Weather changes, strong winds and rain can cause significant damage your roof. To avoid costly repairs and replacements, here are some steps you can take to protect your roof all year round.

Inspect Your Roof Regularly. Regular inspection ensures that your roof is prepared for severe weather.Summer and fall often bring extreme weather conditions, so scheduling an appointment withy our roofer before these seasons arrive may keep you a step ahead of any potential damage.
It is also recommended to scheduling a roof inspection after a storm or hurricane. During the inspection, let your roofer know when you did your last roof inspection and what the findings were.
If you notice any signs of damage, take action immediately. The longer you wait to replace or repair, the more expensive the cost may be in the long run.
A. Good idea to perform following maintenance to keep your roof in tip top shape.

Clean off debris, which holds water and causes deterioration. It collects behind all penetrations, like pipes, the chimney and skylights, as well as in valleys where roof sections meet at an angle.
Clean, inspect and secure the gutters regularly
Prune trees branches that touch or hang over the roof. This keeps them from rubbing on it, but also keeps animals away from the house
Shingles. Keep a close eye to detect any missing or damaged shingles and/or roof sealant.
<!#70FORMEND>
ref no:29360
<!#999SPACERStart>
<!#999SPACEREnd>
<!#999SPACERStart>
<!#999SPACEREnd>
Please send questions about this website to
webmaster